About Tan & Chan Dental
At our core, Tan & Chan Dental aims to remove the notion that dentistry is associated with pain and fear. We integrate professionalism and friendliness while offering quality yet affordable treatment to our patients. Our services include dental braces, implants, teeth whitening and more. Here, we place your oral health at a premium.
Send an Enquiry
Fill out the form below and we'll get back to you as soon as possible
Redesigning Your Smile & Dental Experience via New Technology.
Tan & Chan Dental is an accredited Invisalign Malaysia provider and a dedicated dental clinic for Braces in Malaysia.
Our team embraces dentistry in the digital age - utilizing new technologies like the iTero intraoral digital scanner to deliver better treatment. We offer a full range of dental services for customised and comprehensive care for you and your family.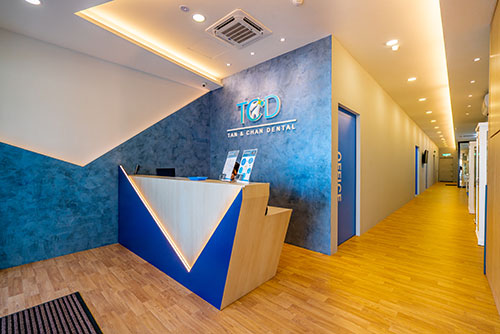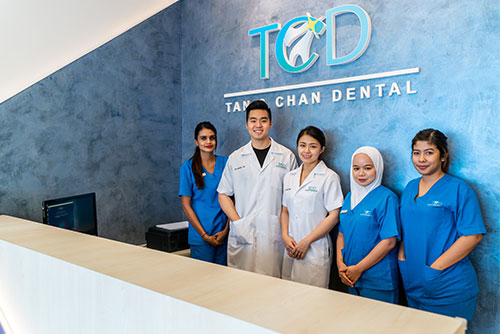 Clean and Comfortable
Going to the dentist should not be a nerve-wracking experience, that's why we designed our clinic to be a calm and relaxing place. Your comfort and experience matters to us!
Convenient
Located at Subang USJ, for convenient regular reviews.
Cost-effective
Concerned about clear aligners costs in Malaysia? Our Invisalign and braces packages are affordable, and we provide interest-free instalment plans!
Cutting-edge Technology
Our iTero Digital Intraoral Scanner replaces gooey, sticky moulds for your comfort! With the iTero 3D scan, you can also visualise your new smile before starting on braces. Learn more here.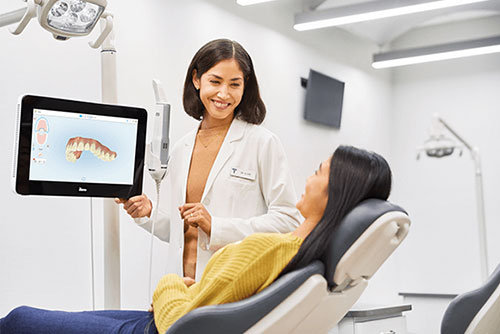 Why Choose Us?

Expertise
As a dental clinic in Subang Jaya, our clinic is home to specialised dentists who are skilled in performing simple and complex dental services. From orthodontics and endodontics to restorative dentistry, we make sure that our patients are provided with holistic oral healthcare.

Facilities and Equipment
Our Subang Jaya dental clinic takes pride in using modern facilities and equipment that help our dentists perform their services more efficiently and at the convenience of our patients. This approach is our way of staying committed to our patients.

Affordable Care
We believe that dental health care should be accessible to everyone. That is why our services are high-quality yet affordable for our patients. Years of service have taught us to balance affordability and quality.

Patient-Centric Services
Our clinic provides patient-centric services – professional and personalised treatments catered to our patients' individual needs. These are all served by our caring dentists and smiling staff; it is our goal that patients feel comfortable and safe here.
Testimonials
" Highly recommended with absolute duty of care to ensure excellent service and painless as possible. "
" Caring and patient dentists that address to my oral concerns individually and customize treatments according to my needs without burning a hole in my wallet definitely my go-to from now on! "
" A good friend, as well as a very patient dentist. answered all my root canal problem and solve my sensitive tooth problem that bothers me for years!!! Thanks Thanks Thanks! "
Contact and Location

Address: No. 67 (Ground Floor), Jalan USJ 21/10, 47640 Subang Jaya, Selangor
Tel: 012-962 9893
Email: tanchandental@gmail.com